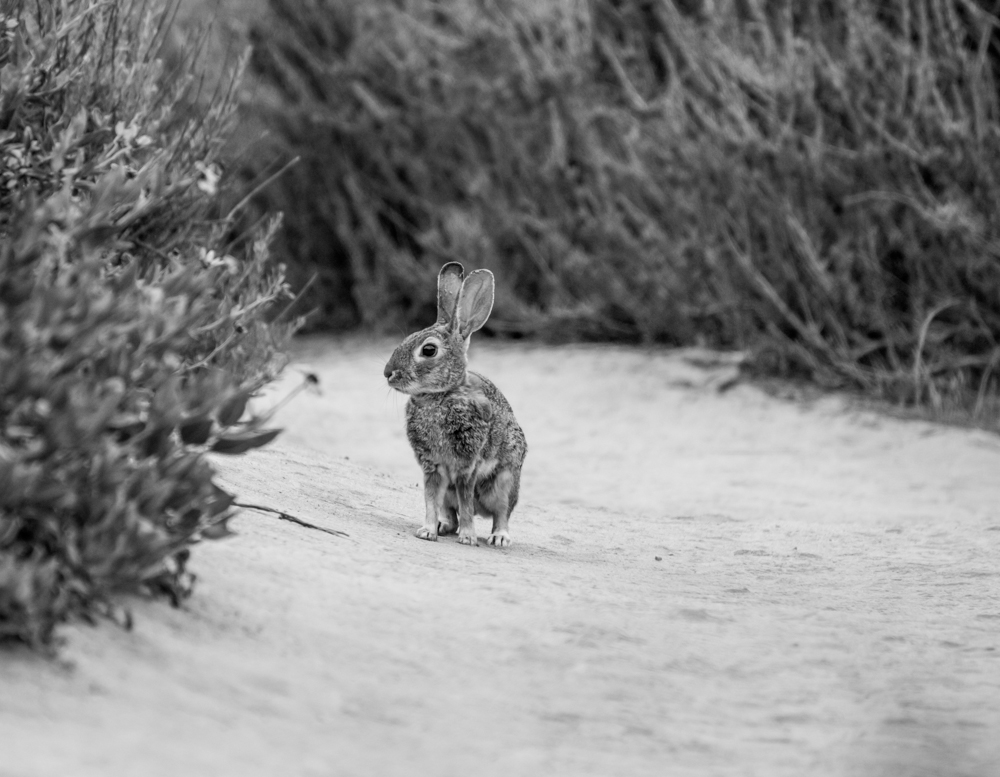 Nature gives herself without reserve to all who come to inquire of her. But she is a jealous mistress and must be loved alone. If we love works of art it is because they come from her. All the rest is pedantry and emptiness.
~ Jean Francois Millet
The driving route from where I was living during my stay in California, is surrounded by many man made structures. It's almost hard to believe that within minutes I am in the middle of hard clay trails, native plants and the abundance of so much wildlife.
Gazing toward the west direction is the Pacific Ocean with its cool breeze blowing my way and the sounds of huge crashing waves against its shore. I squat along the trail to hide from a visitors of any description. Soon, I am welcomed by a small Cottontail Rabbit hopping along the dusty trail, in my direction. He stops, surveys his surroundings and probably detects my presence and therefore decides it best to take refuge in the nearest shrub. During his pause I capture the ski-dish subject in my digital frame.
Save
Save