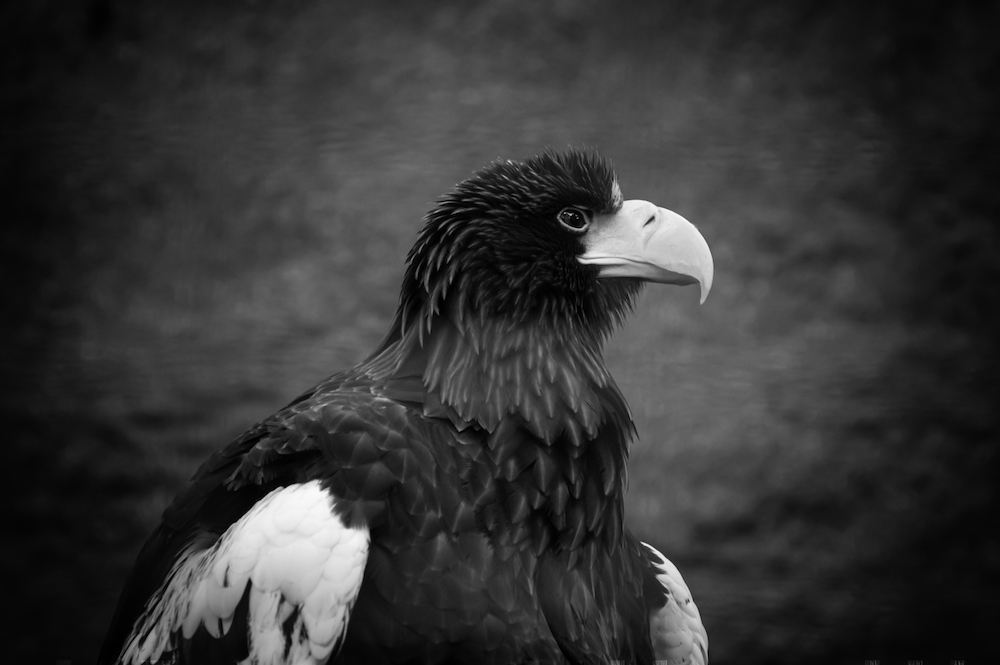 Stellar's Sea Eagle a huge and magnificent species of a bird of prey. Loves the coastal waters of Asia a bird is named after the German naturalist Georg Wilhelm Steller.
An exhibit of mindfulness and peace. Look in the eyes. Focused and rare. She never flinched and allowed me to capture her beauty inside this image.
Rarely do I photograph animals in captivity. Here, I made an exception. My last day in California in 2014 I had the chance to visit the LA Zoo. The bird had been injured and was now being well cared for.
I could not resist the stunning eyes and the perfect background to show off this bird's features. Nothing distracted his stare. I circled the creature until I felt I had the perfect shot.
Save