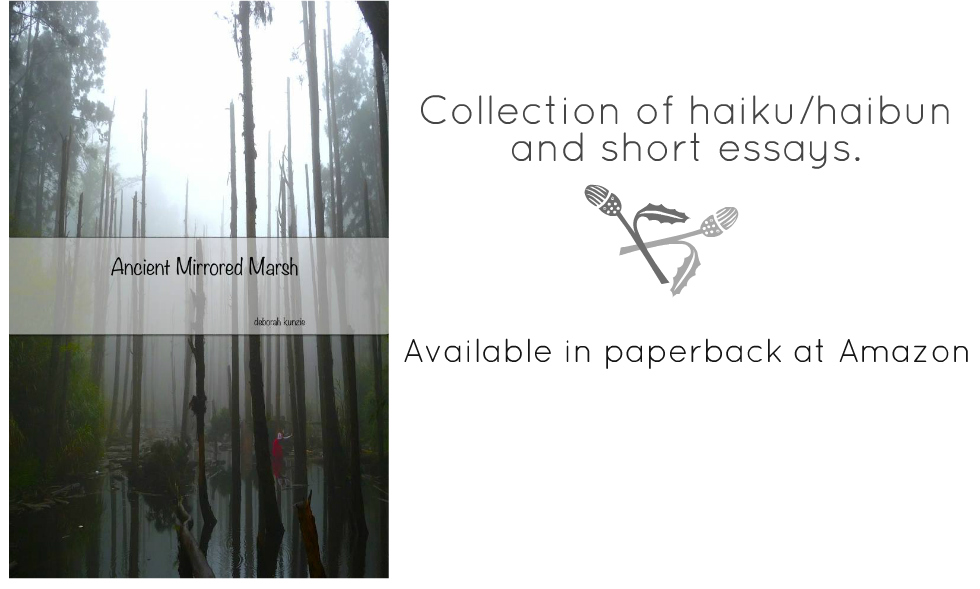 I'm excited to announce my latest book available now for purchasing at Amazon
. This book contains my newest collection of haiku/haibun and a few short essays. All written while walking through the midst of nature and listening to what was being said to me.
The book is not yet available for kindle but will be soon. I rather like the idea of actually holding a book in my hand to read, I am hoping that you will too.
Below is a sample piece of writing from the book.
climbs the ivy
There is a heavenly host that circles inside the vault of this enchanting palace. In the dark corners glitters the firefly and then the carved designs on the rocks is clear evidence that travelers have been here before. The walls of the tunneled openings are softened by a living Ivy that climbs upward and over everything it touches. A brilliance of yellow flowers cascade the trellis, the hummingbirds are delighted.
countless pine needles
          skirting the edge of the woods
trees shift silently.
(From the book Ancient Mirrored Marsh
by Deborah Kunzie)