What a powerful charm and unique bird this Reddish Egret. It's method of luring a meal by exercising its simplistic movements. Running in silent mode through shallow waters waiting just long enough with extended wings to cast a shadow over its prey.
Leaping in the air, stepping sideways and then with a quick jab of the beak, the fish has now become part of its diet.
The shadow of its wings provides a dark cloud that the fish instinctively swim toward not knowing it has fallen into the Reddish Egrets natural trap.
The afternoon California sun casts a brilliant light against the waters causing an impressive reflection on this once sought after species for its plume. Almost lost entirely in the 1800s but have slowly increased in numbers over the years.
A bird photographers moment of stillness, watching and photographing the performing arts displayed by this beautiful creature leaves quite an impression upon those who have the good fortune to study it and capture on film the essence of its life.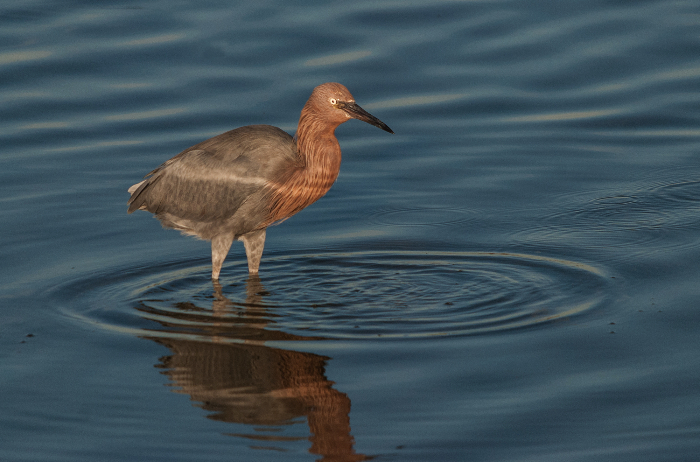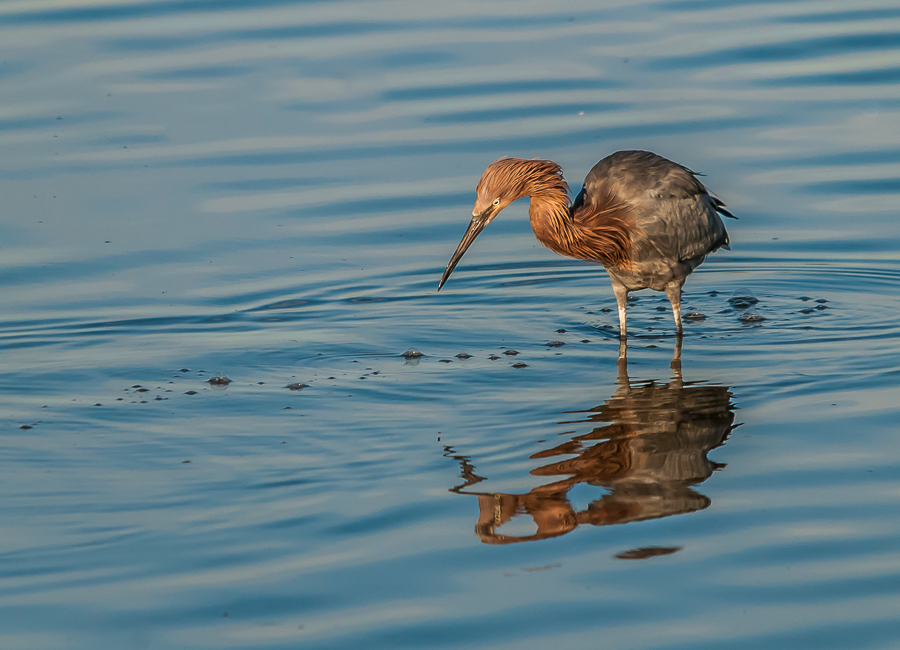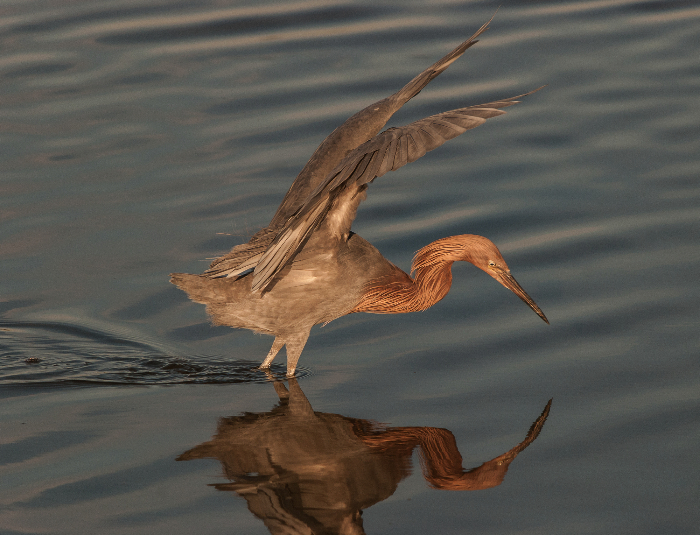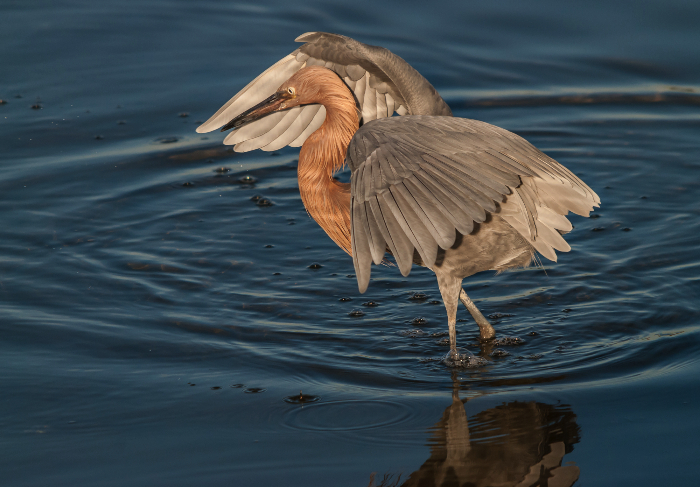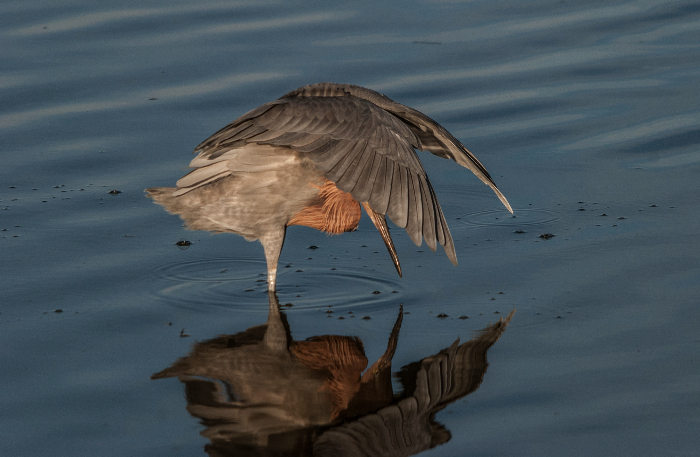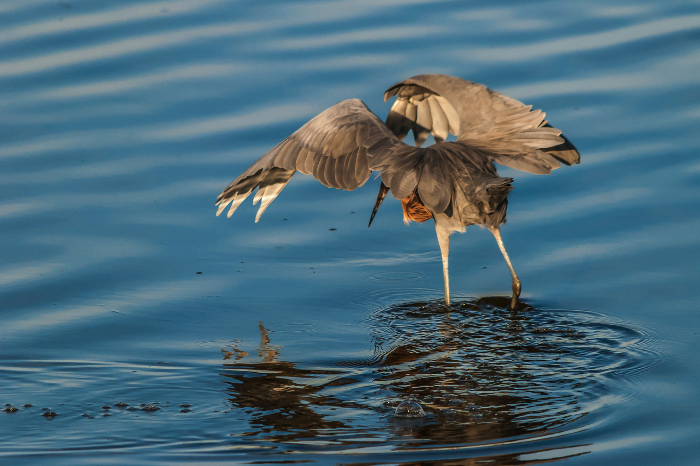 Save