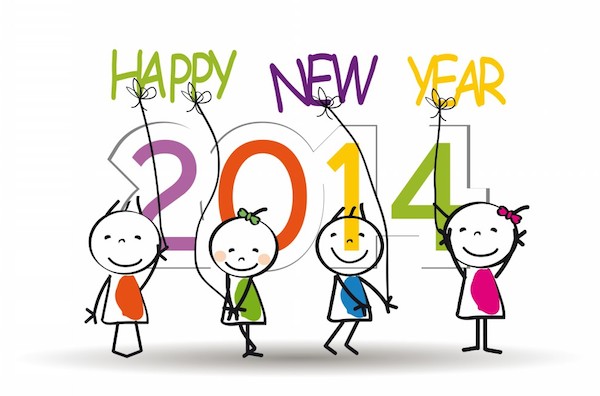 The last day of the year 2013. It's quiet here in my space at the moment. I am sitting in a recliner, on my lap sits my laptop, earplugs in my ears playing a beautiful sound from Ommwriter, a simple free software that can be downloaded from their website to enjoy writing, relaxing.
My article today is simply based on reflection from my past year. Something I have never shared in previous years but today, today I felt it important to do. Perhaps because this has been an extraordinary year for me in every sense of the word.
The year began with me finally listening to a voice that has plagued me for many years, but was too busy or perhaps afraid to respond. The voice was loud and clear. It called my name, DEBORAH.
My life for the past ten years has been nothing but stressful and I had no real clear direction on what I was doing. I struggled through so many things until it became hazardous to my health, my finances and friendships.
But that morning, was the first time in forever I had complete clear directions and I did it without any hesitation.
That day I began getting rid of almost everything I owned. I had already been somewhat moving toward a simplistic lifestyle so there was not much to unload. My clothes were small in number and only two pairs of shoes, books were my biggest collection and that took a lot for me to let go. I did. Except for a small amount of favorites, mostly those given me by author friends which had signed them and sent to me. Sold my furniture and gave away all but about five boxes of personal items that are now in the possession of my daughter.
The last ten years I have owned an operated a web development company, co-created a web design/content management software, started a small publishing company and designed web sites and managed them for a few individuals from famous musicians, famous authors, and even movie stars.  
My photography, something I have done my entire life was going nowhere. I was frustrated with it and it felt as though the life had gone out of it, something I thought would always be there for me, but the "spirit" was gone.
It was now time to let go.
Within days, I was packed and ready to leave the place I had called home for ten years. I said good bye to the person I had partnered with for ten years, loaded my things on a truck and headed north. There, my mother awaited for me to come and live with her awhile. She needed help and I was the one available.
A few months ago I wrote an article and titled it  "What would you do if your options were Infinite?'
Infinite meaning, having no boundaries or limits, of course within reason. Mine were and so since I made the move earlier this year, here are a few bullet points to highlight my past year of infinite options.
Gave away or sold 90% of all my possessions
Closed all my businesses
Lived with my mother for 3 months, got her through heart surgery and recovered.
Planted 5 acres of vegetables by hand
Lived with my sister for a month and a half spent more time with my family, daughter, and granddaughters.
August left for California, reunited with my best friend.
October learned to play the Native American Flute within two weeks, recorded 10 songs and recorded a CD now available in many locations. (Story in itself)
Visited all 21 of California Old Missions from San Diego to Sonoma.
Traveled the Big Sur twice and made hundreds of photographs.
Stayed in Carmel by the Sea
Spent two days and a night in San Francisco photographing the city, bridge and enjoying the food. 
Stayed 3 days at the Toll House Hotel in Los Gatos, fabulous town, and wonderful food.
Photographed many more species of birds to add to my portfolio that was missing.
Watched from afar, my beautiful daughter finally find the true love of her life.
Witnessed a friend come out of 7 years of a dark sickness which has truly been a miracle. Not 100% but recovering.
Rediscovered my love of photography.
At the end of this year, I want to say how very thankful I am that no real tragedies took place in or around my family. I have been blessed beyond imagination and rich in so many things. It has been a full year and one I am grateful for. I can't wait to see it go and looking forward to what I can accomplish this next year.
One thing I have found out about myself is this and it's a quote from Dorthea Lange a woman photographer of the late 1800's and early 1900's. I don't think I could better describe it than this:
"I've never not been sure that I was a photographer, any more than you would not be sure that you were yourself.
I was a photographer getting to be a photographer, or wanting to be a photographer, or beginning to be a photographer
but some phase of photographer I've always been."
~Dorothea Lange, 1895-1965
I wish for everyone a very Happy New Year and a life of Infinite Options!