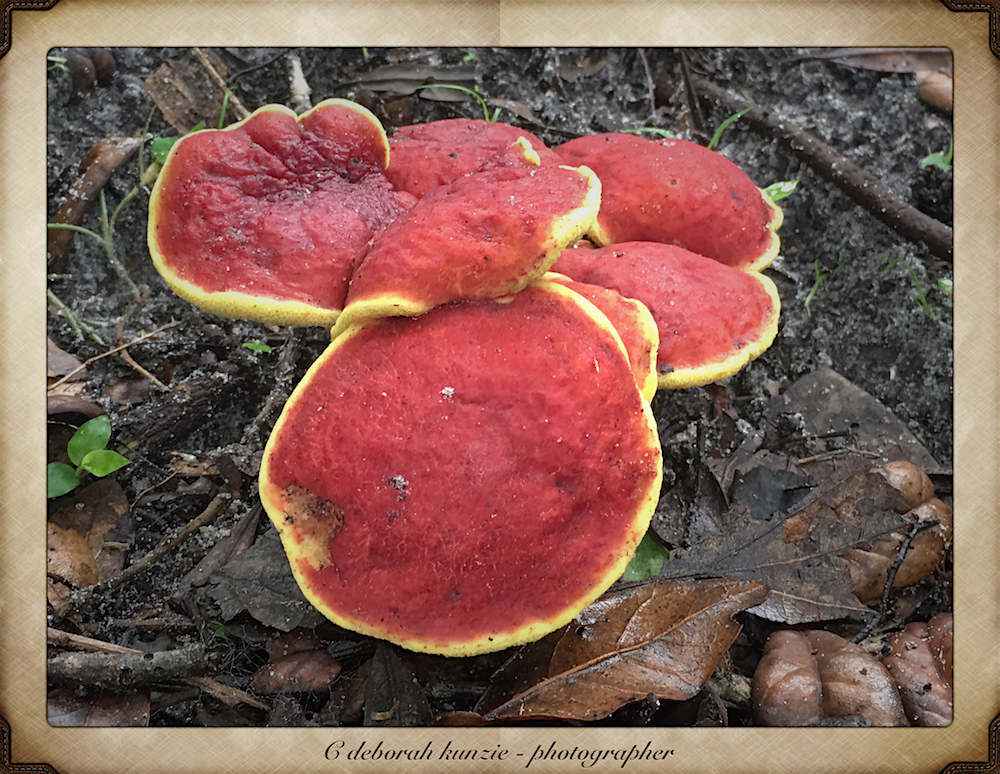 The month of May was hot and dry. I was beginning to think the rain gods had moved on and forgot that someone existed in this part of the country where I currently live.
Yet for the last few days the sounds of loud rolling thunder and moisture filled clouds continue to pass over leaving a healthy supply of water.
The air is brimming with dampness as well as the ground. I see no signs of it stopping for a while.
My early morning walk today provided me with a different touch of nature to photograph. Mushrooms. Seems they come to life at the aboundance of rain. There are so many species of these unusual items and for a photographer armed only with her iPhone, well let me just say it was an opportunity I could not pass up.